Clan Name
: Minetake (Pronounced Min Eh Takay)
Symbol
: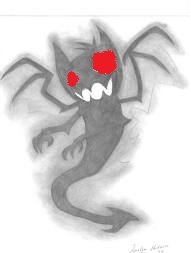 Common Clan Specialty(ies)
: Ninjustu And Secondarily Genjustsu
Clan Backstory
:
Spoiler:
Home Village
: Kiri
Current Clan Head
: None (Debateable)
Bloodline
: Sharingan
Element
: Wind And Water
More information?
: The Main Element Of Your Parents Matter! If Your Dad Has A Very Undeveloped Water Affinity And Your Mom A Great Wind Affinity You Might End Up Being Far Into Water Mastery But The Mastery Won't Be As Great As Winds.
Requirements to Join
: Permission From A Member OR Birth
Requirements to Leave
: Asking A Member/ Acting Against The Clan OR Death